How often should you clean your house? Experts offer advice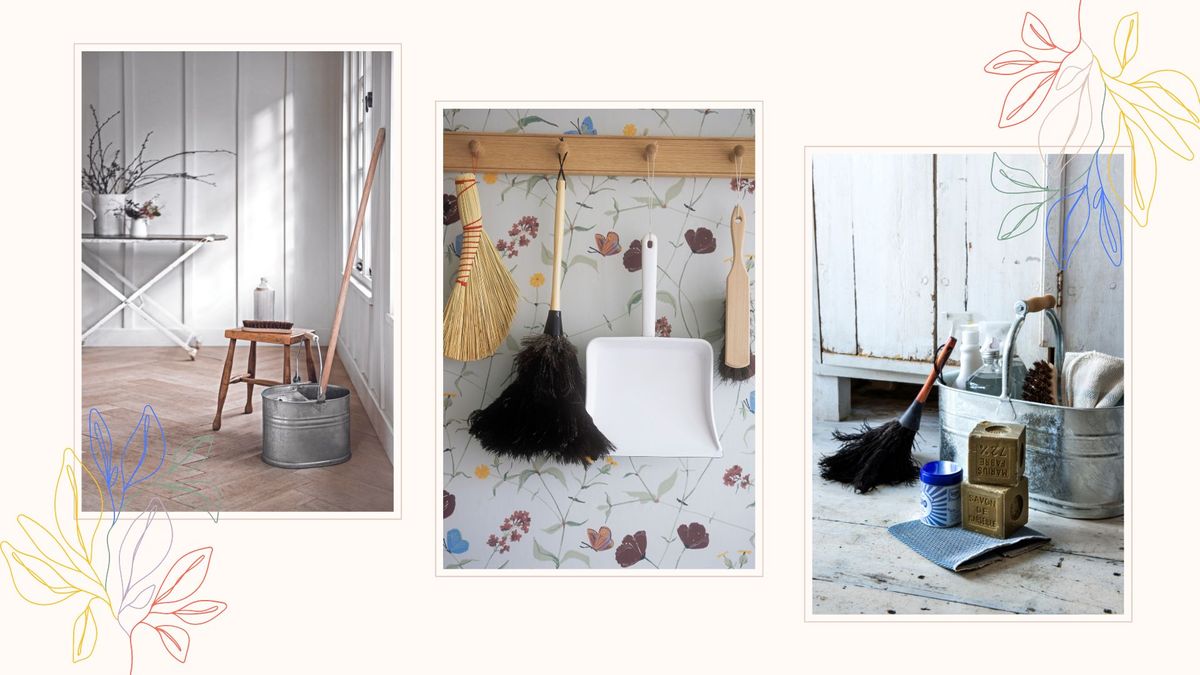 When it comes to cleaning our homes, we all find ourselves sticking to a different routine – whether you tidy every day and have a deep clean once a month or prefer to have a weekly deep clean without tidying in between. But how often should you clean your house? 
From carrying out a daily routine of cleaning the kitchen to deep cleaning bathrooms once a month, we asked the professionals to share their version of a good cleaning schedule and expert advice on what to clean when.
How often should you clean your house: an expert timeline
There is no one answer to 'how often should you clean your house' because each room, surface, appliance and furnishing will need to be cleaned with a different frequency depending on how often it is used and for what purpose. 
As a result, the cleaning professionals and experts that we spoke to have compiled an easy-to-follow cleaning schedule below that breaks down the answers to how often should you clean your home into daily, twice-weekly and weekly, and monthly tasks.
This simple cleaning timeline should help you to organize your housework routine and keep germs at bay in every room of the house for a happy and healthy home.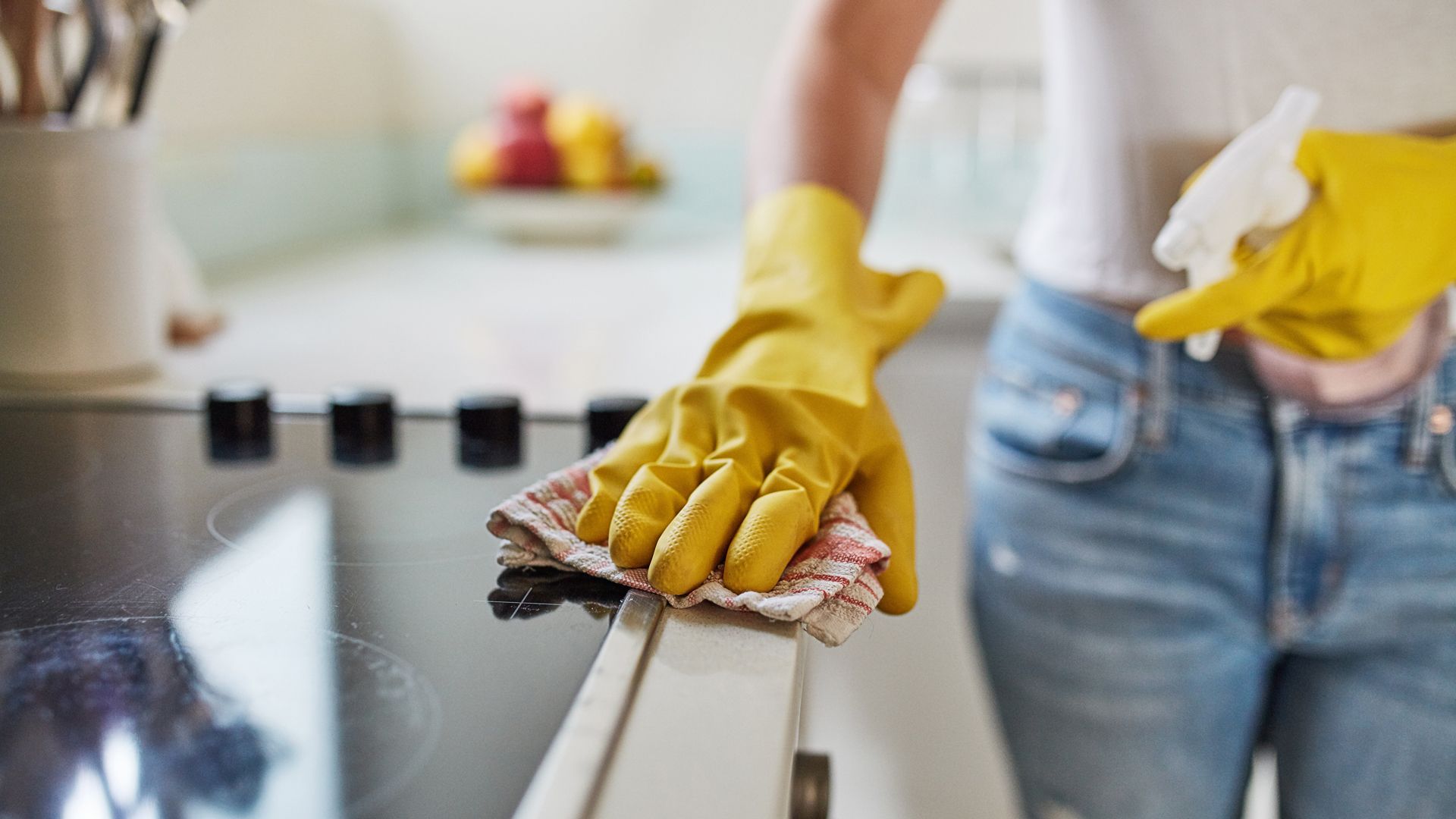 Daily cleaning tasks
Disinfect kitchen surfaces
Cleaning kitchen countertops and other surfaces should be a daily task. "Kitchens are a hotspot for bacteria, which can be dangerous when preparing food for yourself and other family members," says Heather Nixon, sustainability, NPD, and regulatory manager at cleaning brand Bio-D (opens in new tab). "To reduce the chance of consuming bacteria and prevent build-up, make sure to clean areas in your kitchen at least once a day with products that sanitize and kill bacteria."
"Areas to focus on include kitchen worktops, dining tables, and the kitchen sink." To do this you may want to consider a general all-purpose cleaning spray, to disinfect and stop bacteria from building up. "Doing so will massively prevent the spread of bacteria, whilst preventing flies from being attracted to leftover food on surfaces."
"Make sure to clean your microfibre cloth, any dish cloths and any reusable sponges or scourers the same day," adds Heather, as this will ensure they are germ-free for the following daily clean.
Wash bathroom basins
Cleaning professionals advise wiping and cleaning the bathroom sink daily, simply because we use them for our own personal hygiene – like brushing teeth twice daily or washing your face every day. 
"Always wipe the sink down after use or alternatively once in the morning and evening," advises Alicia Sokolowski, president of home cleaning services AspenClean (opens in new tab). "This is to keep on top of your bathroom's cleanliness, to prevent scum, mildew, or bacteria from building up."
"Particularly after brushing your teeth as you don't want any toothpaste stains to build up. We suggest using an all-natural bathroom cleaner and a microfiber cloth as they will not leave any harsh chemicals behind."
Wipe down the toilet
While tackling cleaning toilet stains and limescale can be left for longer periods, there are quick and easy toilet cleaning tasks that experts recommend undertaking on a daily basis.
"Give your toilet bowl a quick scrub at the end of each day to remove any stale water smells and prevent brown stains from forming," advises Alicia. "If you have small children who may have the tendency to touch the toilet seat then I would suggest giving it a quick clean each day."
Give the flush handle a daily wipe to ensure the surface is sanitized, preventing the transfer of possible germs to other frequently touched surfaces around the house.
Vacuum high-traffic areas
Lynsey Crombie (opens in new tab), a cleaning expert and best-selling author, recommends cleaning high-traffic areas of the home daily to keep on top of dirt brought into the house. "High-traffic areas, such as home entrances, door mats, and kitchens should be vacuumed daily. But stairs can be vacuumed once a week and the rest of the house twice a week."
The general consensus on how often you should vacuum the rest of the house is at least once a week – but it very much depends on your lifestyle and household.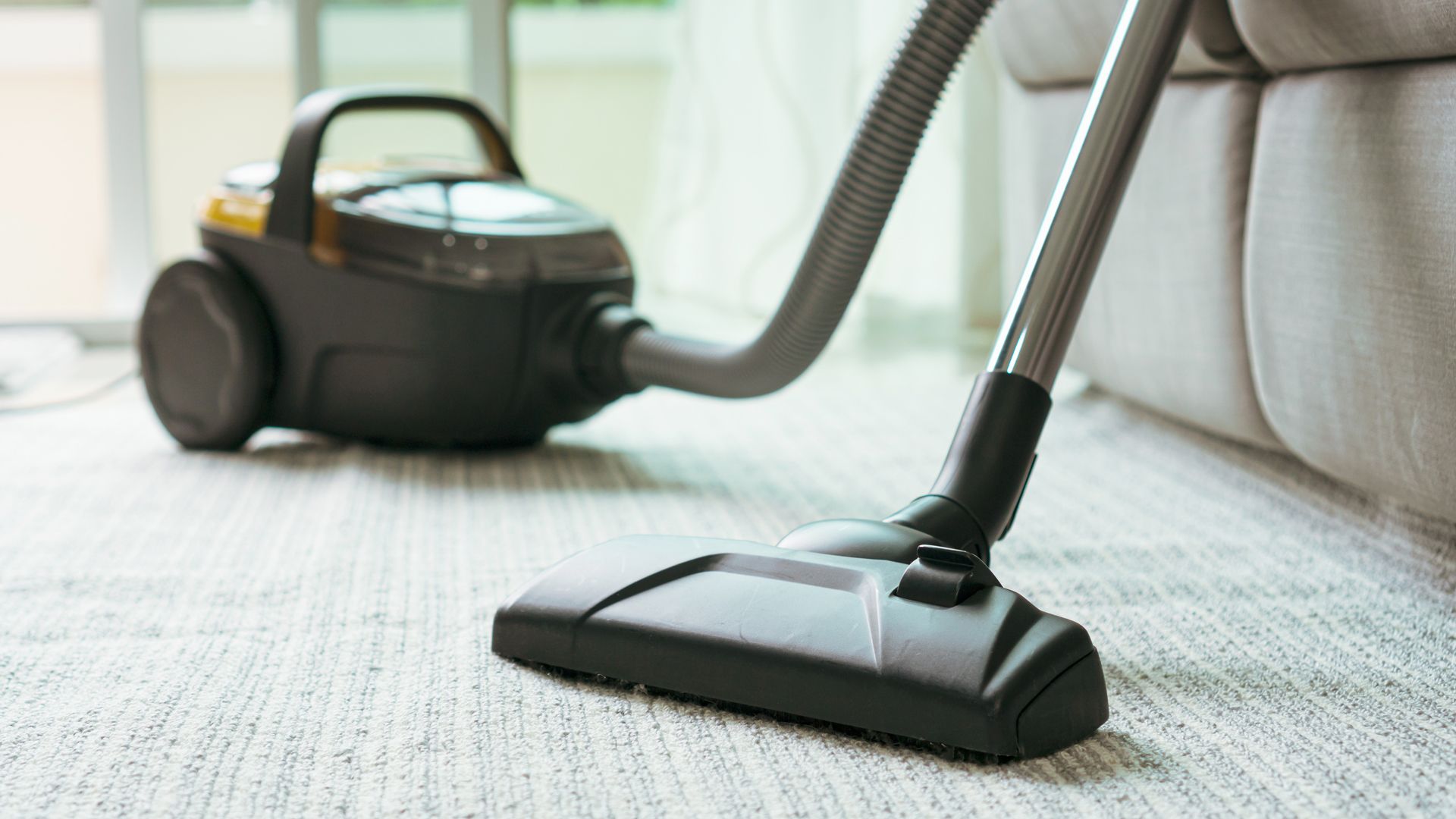 Twice-weekly cleaning tasks
Wash and change towels
Experts agree that when it comes to how often you should wash your towels, every three uses is the the ideal. This means your bathroom towels ideally require changing every other day. These are often neglected for much longer but soon start to defeat their purpose if they are carrying a whole load of germs. 
Deep clean the toilet basin
"If the toilet is used daily I would recommend deep cleaning it at least 2 to 3 times a week to keep germs at bay," advises Alicia. "However, a guest bathroom, or a toilet that gets used rarely only, has to be cleaned weekly or even biweekly." 
See our guide on how to clean a toilet to do a thorough deep clean.
Dust and wipe surfaces around the home
Dusting surfaces every two to three days will prevent dust particles and airborne germs from getting a chance to build up. 
"The most important facet of dusting is having a damp cloth over a dry one," advises Ivan Ivanov, cleaning expert at End of Tennancy Cleaning (opens in new tab) – sharing his preferred method for how to get rid of dust effectively. "A dry one just disperses dust particles into the air. A damp cloth collects all the dust with ease!"
"Incorporate dusting your walls into your cleaning routine," adds Mary Gagliardi, Clorox's (opens in new tab) in-house scientist and cleaning expert. "A long-handled duster makes this easy, just make sure the duster is clean before you start. Or for convenience use a sweeper tool with a clean dry cloth. Start at the top of the wall and work your way down; pay special attention to the areas around doorways where cobwebs form." 
Of course, if you tackle this every few days you are less likely to have to contend with cobwebs, therefore eliminating the feared task of tackling how to get rid of spiders.
Disinfect the bins
Experts advise giving your trash can a quick clean with a disinfectant cleaning solution every few days. "Kitchen bins, in particular, are a breeding ground for germs and should be cleaned at least two times a week," advises Howard.  
The best kitchen bins don't require you to touch them in order to throw something away, but cleaning professionals still advice giving them a quick wipe. "The inside, and outside and the lid should be wiped over frequently, and if there is a foot pedal do not forget to clean this area too," Howard adds.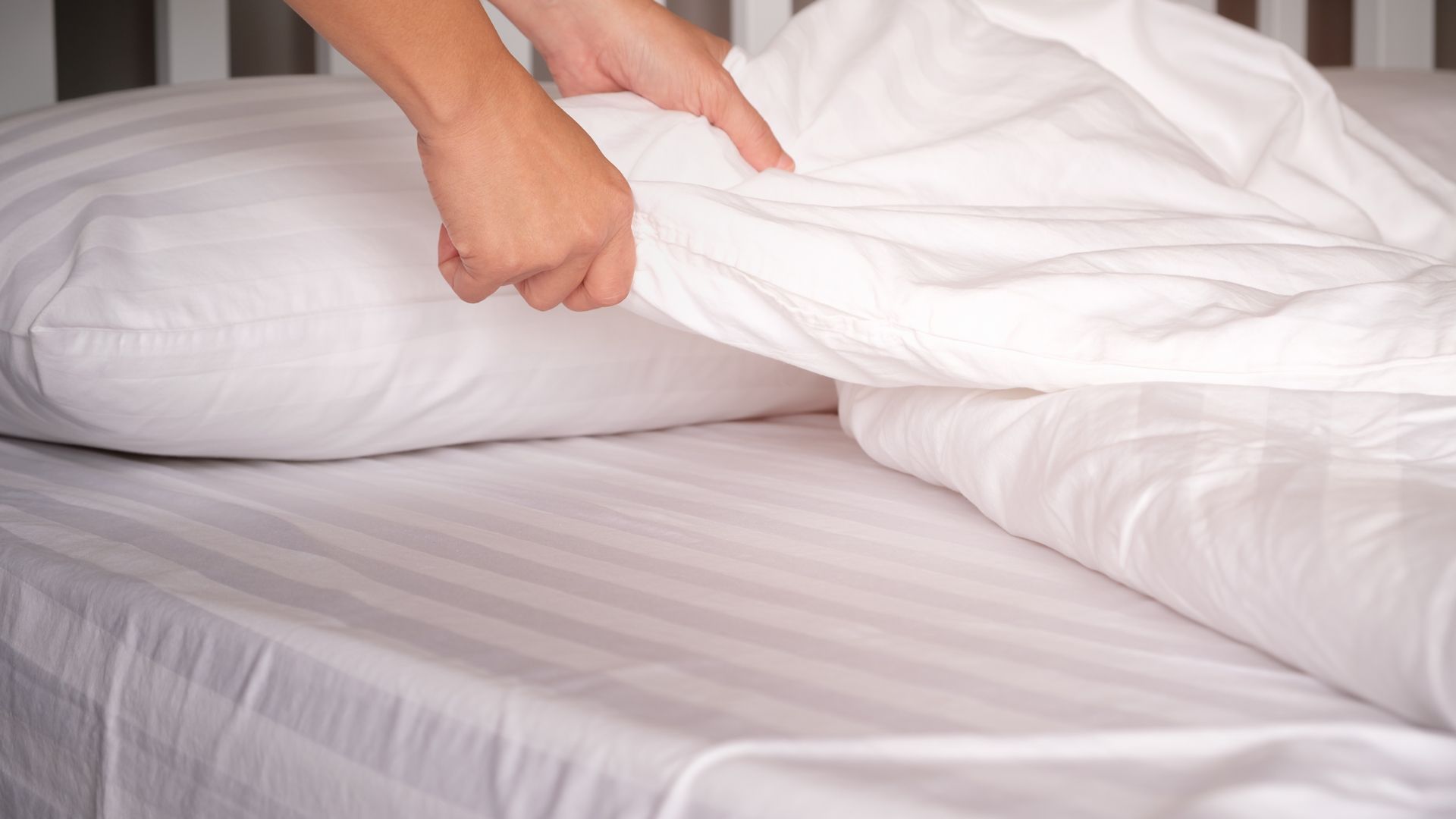 Weekly cleaning tasks
Wash and change bedsheets
Ideally, you should wash your sheets weekly, but this will be dependent on time and energy costs. 
Dr Chun Tang (opens in new tab), from Pall Mall Medical, explains that not changing our bedding often enough can lead to a range of problems that are simply avoided with a change of sheets, "Think of your bed sheets as a sponge, absorbing old makeup, dirt and body secretions, night after night. When sleeping on unclean bed sheets, it's common to experience skin redness, irritation, and breakouts. Dust mite droppings, a common associated risk of unclean bedding, can also worsen asthma symptoms and trigger eczema flare-ups."
Deep clean bathrooms
How often you should clean your bathroom will ultimately depend on how frequently it's used and by how many people. However, experts all collectively agree that in general, bathrooms should be cleaned at least once a week.
Set aside time each week to give your bathroom surfaces a full scrub down. This includes cleaning your shower, bath, tiles, and floors to ensure every surface is free of germs and grime.
"It's best to give tiles, ceramics, and fixtures a good clean once a week," advises Sue Caldwell, cleaning expert at Clean Living International (opens in new tab). "Bathroom floors should be treated like all other hard floors in the house and mopped once a week. Make sure you aren't reusing dirty water from the rest of the home and avoid using harsh chemicals in here."
In agreement is Alicia, who adds, "I would suggest mopping your bathroom floor at least once a week. We recommend damp mop over wet mopping, as wet mopping takes longer to dry and might leave streaks because of that. Try to use a microfiber mophead as they eliminate up to 99.9% of bacteria and they also prevent the spread of bacteria onto other surfaces."
Vacuum floors and furniture
Every week, it's time to clean or vacuum the majority of the floors and surfaces in your home, including your carpets and bathroom floors. Then it's time to tackle the furniture, digging down the side of the sofa with the adaptor nozzle.
"The best advice for cleaning wooden floors is to vacuum at least once a week to prevent dirt from building up," advises Matthew Lee, a senior research scientist at Dyson (opens in new tab). "Vacuuming your carpeted spaces once a week is also enough to keep dust and dirt at bay."
In addition to floors, Matthew recommends including key areas in your weekly vacuum, advising, "cleaning two of the ten spots; ceilings, walls, mattresses, skirting boards, pet baskets, lamp or lampshades, curtains or blinds, stairs, and sofas every week means you can achieve a whole house deep clean every month. This is a highly recommended frequency to maintain a clean home without getting overwhelmed by the daunting task of trying to deep clean your entire home at once."
Wipe everyday smaller kitchen appliances
Inspect your fridge once a week, whilst making a shopping list you can wipe the shelves down at the same time and check for any expired food and dispose of this during your cleaning session. Then check the kitchen appliances that you use every day and give them a quick wipe down including your kettle, toaster, and sink handles. Don't forget the inside of your microwave needs cleaning more often than your oven too – ideally weekly.
Once a Month
Deep clean kitchen appliances
Make a ritual of deep cleaning your frequently used kitchen appliances every one to two months to keep them in good working order. Clean your dishwasher, clean your washing machine, and clean your oven every month in order to keep your kitchen essentials germ-free and in good working order for longer. It's much cheaper to keep them clean than it is to pay for a repair or to replace them. 
For your dishwasher, remove the racks and give them a full scrub down to avoid grime and grease building up. For washing machines try cleaning with vinegar for a chemical-free clean. With ovens, it's best to use hot soapy water to get the job done without contaminating food.
Vacuum the mattress
This simple task should be done at least once a month. "While vacuuming the carpet or floors may be a weekly chore, you also need to pay attention to your mattress when cleaning," advises Anne Marie Boyhan, a sleep expert at The Sleep Care Co (opens in new tab). 
"Everyone should vacuum your mattress at least once a month but, for any severe allergy sufferers, consider giving your mattress a refresh on a weekly basis. Vacuuming your mattress will help remove allergens, dust mites, and other nasties, alleviating allergy symptoms and improving sleep in turn."
Dust blinds and light fittings
You should dust your blinds and clean any light fixtures at least once a month. While surfaces and easy-to-access areas are best dusted every few days, tackling trickier areas such as blinds and light fittings can be tended to on a monthly basis for a proper deep clean. 
The act of dusting surfaces more frequently should ensure that general dust levels are kept low so that even the deep cleans are less of a task.
Wash windows inside and out
Give your home a better view by keeping the windows clean with a monthly wash cycle.  "We recommend cleaning your windows inside and out around once a month," says Ivan. "Dirt can build up quickly – Save yourself annoyance in the future by getting on top of your window cleaning." Top tip: choose a cloudy day to perform the task, as sunshine can dry the washing solution too quickly and result in streaks.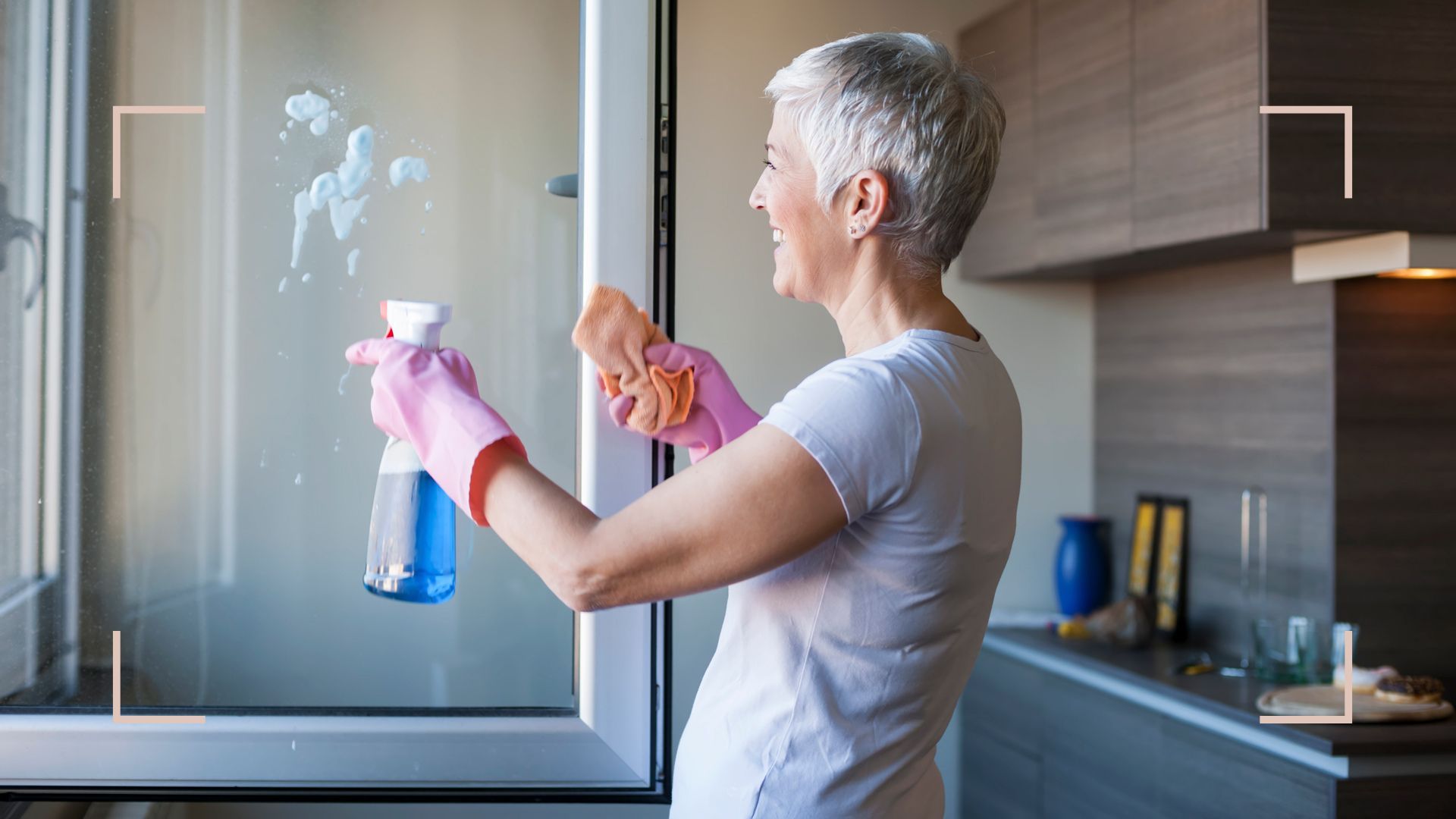 What to clean every three months
Clear out and clean the fridge
Deep clean your fridge every three to four months to keep everything fresh, as well as spot cleaning any spills as they happen.  
"Ideally, you should clean your fridge every 3-4 months," advises Elaine Aguiar, experienced cleaning professional at Elaine Cleaning Services (opens in new tab). "We also suggest doing a fridge audit once in a while giving the inside a quick wipe before a big food shop, as this makes the seasonal deep clean a bit easier and quicker."
Elaine adds, "we believe that simply hot water mixed with washing up liquid is by far the best solution for cleaning a refrigerator as it helps break old, dried, and greasy food spills. Even though people often turn to bleach as an effective solution, you should never use this to clean your fridge." 
Not cleaning a fridge regularly enough allows bacteria to multiply and make your food storage somewhat unsavory – potentially wasting the contents of your well-organized fridge contents. 
What to clean every six months
Deep clean your mattress
While vacuuming your mattress is more frequent a task to undertake washing it is not as easy and therefore a less frequent task.
"It is essentially a personal preference, but we suggest that you clean your mattress at least every couple of months," advises Kate Dutton, director of products at Eve Sleep (opens in new tab). "If your mattress cover is removable and washable it is advisable to wash this every 3-6 months." 
Wash inner bedding
It's important to remember to clean your inner bedding – the actual pillows, and duvets – in addition to cleaning the covers.
"Not cleaning your pillows every six months can lead to a build-up of fungus," warns Martin Seeley, a sleep expert at MattressNextDay (opens in new tab). "A study found that not washing your pillows or their covers can lead to up to 16 different specifies of fungus building up – triggering allergic reactions or infecting your lungs or other organs. You should, therefore, clean your inner pillows every six months."
Likewise, "you should also be washing your duvet every six months," Martin adds. "These should be washed at 60 degrees or as high as the care label allows. Naturally, if your duvet is too large – you should take it to a commercial laundry or laundrette."
What to clean every 12 months
Deep clean carpets
As long as you are vacuuming your carpets regularly, a deep clean of carpets and upholstery can be left as a yearly cleaning task. Generally speaking it's best practice to deep clean your carpet every 12-18 months to keep it looking its best. Of course, if your carpet is subject to particularly heavy use or potential stains, homeowners may want to consider deep cleaning it more often to help maintain its longevity. 
"A professional clean once every one to two years is the best way to keep your carpets and rugs in a good condition and make them last longer too," suggests Darren Manning-Coe, owner of carpet and upholstery cleaning company, Denny & Coe (opens in new tab).
Wash soft furnishings
Your curtains, drapes, cushions covers, and sofa throws should be washed once a year to give them a new lease of life – and often homeowners neglect these staple soft furnishings. 
Spring is the ideal time to tackle this job to enjoy the benefit of being able to air the larger items on a washing line outdoors. 
Clear out guttering
Another important but often overlooked cleaning job is to clear out gutters to avoid blockages and leaks. This isn't a task you should take on yourself, it's best to call in a professional in to tackle the job once a year to keep them in good working order.
Sweep and clean fireplaces
If you have a working fireplace in your home, this should be cleaned out and swept thoroughly once a year to maintain a safe environment for a roaring fire and ensure it's more-efficient for heating purposes. 
Spring is generally the best time to do this, to clear out the ash from winter fires and give the chimney and fireplace an airing through the warmer months.