In a hard corner in the storm, a neighbor provides reminder of 'goodness in the world'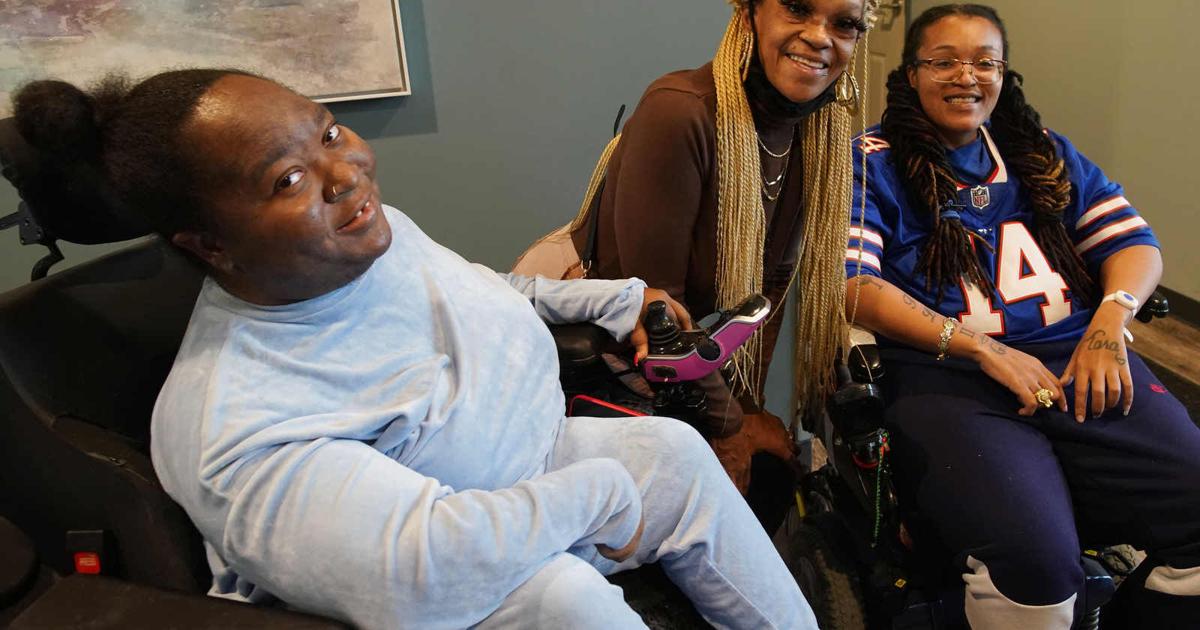 Krystle Babbs, like so many others in Western New York, took part Sunday in a belated Christmas celebration. Her dad, Tommie Babbs Sr., is pastor at Thankful Missionary Baptist Church, and Krystle joined that congregation on New Year's Day in giving voice to Christmas songs silenced by the blizzard.
Offered a chance to testify before the church, she spoke of a friend whose concern during the storm was as great a gift as she ever received.
"When I hear about all the death, when I hear about the looting, she reminds me that there's goodness in the world," said Babbs, 38, referring to Tina Mulkey, her neighbor.
Three years ago, Babbs moved into the new People Inc. Jefferson Apartments on Jefferson Avenue. It was a major decision for Babbs, whose multiple sclerosis had reached a point where she needs a motorized wheelchair.
After being on her own for years, she had needed to move home, with her parents, as her disease progressed. While Babbs again wanted to move into her own place, she knew it would require assistance from personal care aides who could help with such tasks as changing clothes, preparing meals or getting into the shower.
She lined up that support, and made the move. The Jefferson is specifically designed for women and men with disabilities, and Babbs – while remaining close to her mom and dad – was grateful to again live an independent life.
The blizzard upended everything. The aide scheduled to work that evening could not reach the Jefferson. At one point, Babbs fell from her chair and was unable to get up. If a guy named Edrick – who lives across the hall – had not heard her cries for help, Babbs fears she could have been there for hours, if not days.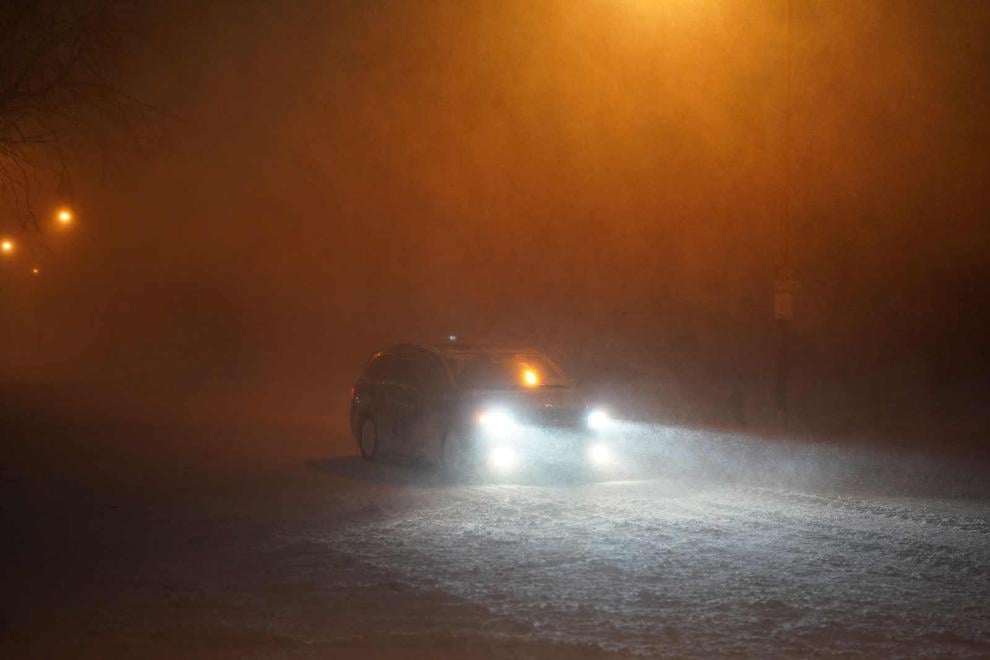 For the second time in seven months, a chance scheduling decision placed Buffalo Police Lt. Patrick McDonald at the center of almost untouchable heartbreak in his hometown.
Shanell Davis, a neighbor in the complex, was in an equally desperate corner. Like Babbs, the Jefferson equates to independence for Davis, 28, who lived with her mother, Shantae Favors, until about three years ago. To make it work, Davis counts on an aide to help her with changing clothes and many other basic daily needs.
On the afternoon of the storm, Davis' aide – worried about the severity of the blizzard – left before her shift ended and managed to make it home, not far away. But there was no way for her to return.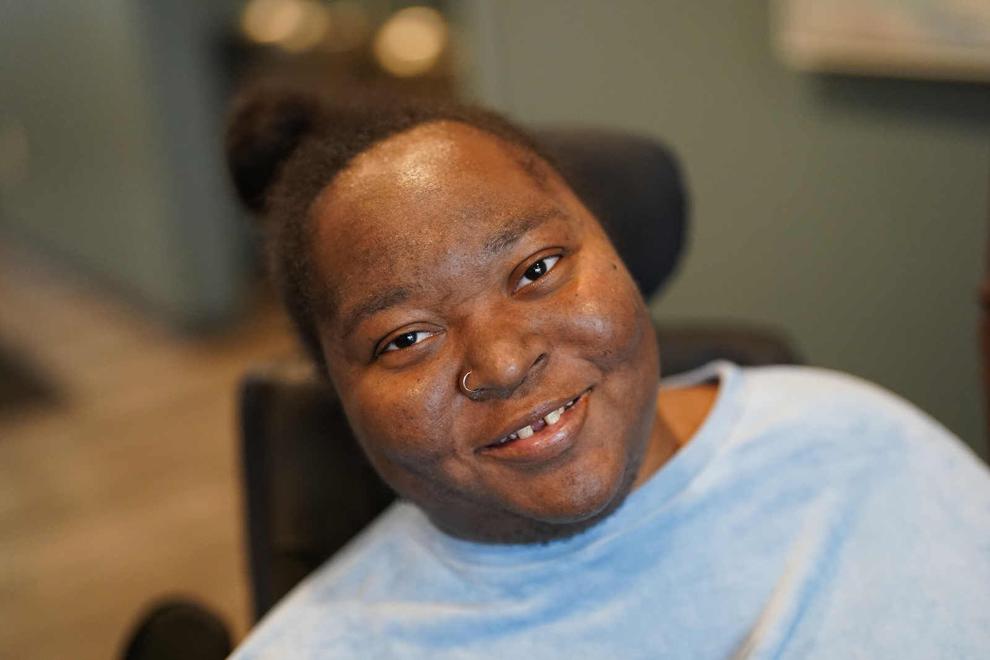 Davis had no choice except for spending the entire night in her wheelchair. The agency overseeing her aides warned her it was impossible for them to get to work, and told Davis – if she had no other recourse  – she might need emergency transport to a hospital.
Yet as people throughout Buffalo were realizing, even hospital access was cut off by wind and snow. Davis, born with spinal muscular atrophy, worried she would sleep in her chair for days, and she saw no way even of reaching food and water.
The next morning – day two of the storm – her grandmother, Kasara McLeod, called with advice: She told Davis to see if another resident might be able to assist with at least some fundamental tasks, such as getting in and out of the bathroom.
Davis had used the motorized chair to go into the corridor and was speaking with a neighbor, when Mulkey – the woman Davis calls "Miss Tina" – happened to walk past.
Mulkey's buoyant personality makes her a vibrant presence in the building. While she spent most of her life in Niagara Falls, she moved into the Jefferson three years ago, after a string of surgeries left her seeking more accommodating space.
She describes herself as a social person – "I like to party," she said, laughing – and she missed the bonds of her old community. Her fellow residents quickly became familiar with the way she will sing or dance to lift the mood in the halls – or how she will spontaneously cook up a fish dinner for as many people as she can feed.
In that way, she already knew Davis by name. When she overheard her talking about her plight, Mulkey stopped. She said she could fill the gap. Davis admits it: At first, she didn't fully understand the magnitude of Mulkey's promise.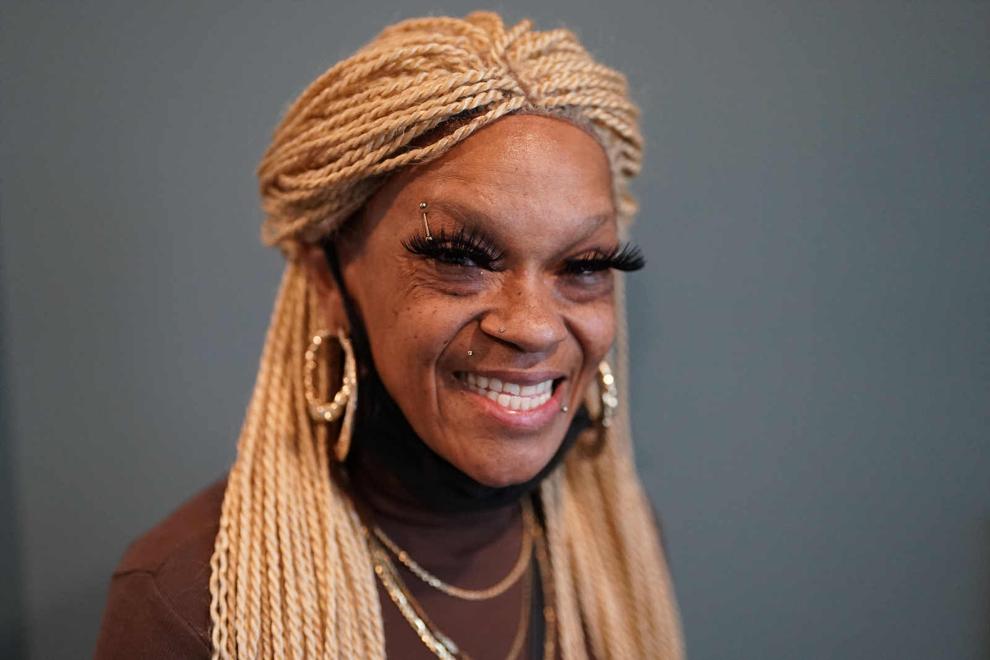 "I look at this storm, and how so many people lost their lives, and I know this: That could have been me or that could have been you," Mulkey said. "And it's in my heart, when someone's hurting, to do what I can do."
In Niagara Falls, she worked for years as a personal care aide. So what she provided to Davis and to Babbs – whom Mulkey also offered to help, after stopping by her room – went beyond the best hopes of either woman.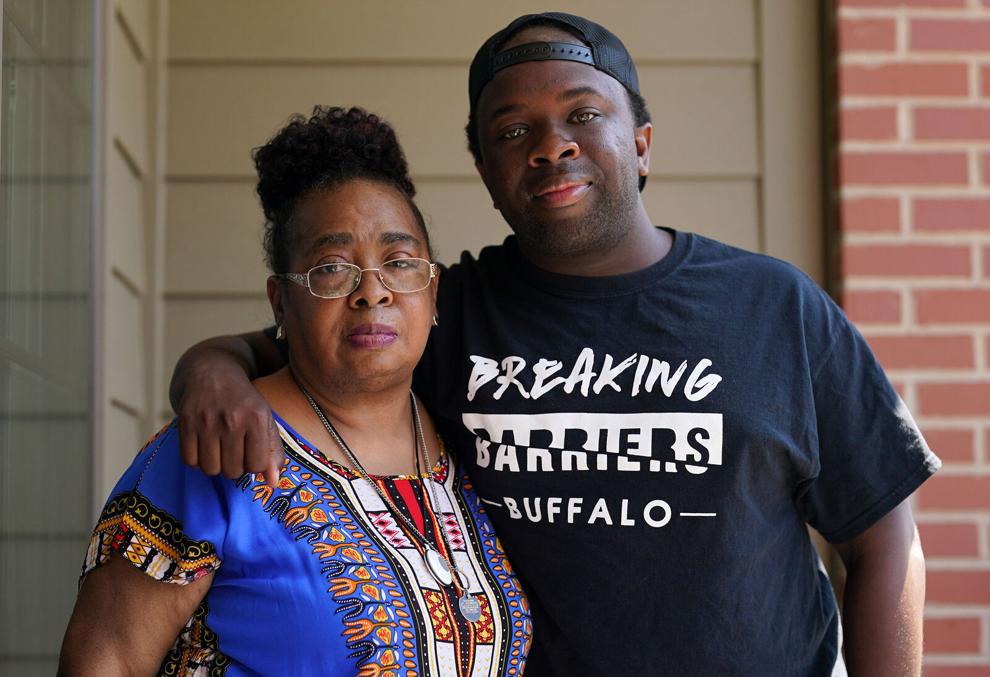 For Anna Smith and her son Malik Stubbs, the reopening of Tops Markets on Jefferson Avenue marked a meaningful moment of healing.
For three days, Mulkey devoted herself to their care. She assisted Davis with changing clothes, preparing meals and fundamental needs. On Christmas Day, when Davis and Babbs both were wistful about being away from their families, Mulkey brought them each full dinners of chicken curry and rice.
"At first, the whole thing had made me rethink living on my own," Davis said, "but she made me realize I was stronger than I thought."
For residents of the Jefferson, Babbs described the blizzard as the second phase of "a one-two punch" in 2022. The residents were all deeply affected by the racist mass murder last May in which 10 people died at a Tops supermarket, only a few blocks away.
Babbs knew and loved Aaron Salter – the warm and gracious security guard she called "Sally Sal," in a teasing way – who was killed when he saved lives by confronting the gunman.
On top of raw grief, the closing of Tops for two months was a major logistical problem for the residents. Many pick up prescriptions at the store, and use it as a primary source of groceries. Until it reopened, some had to ride a bus or a shuttle to stores in other neighborhoods.
So the storm was a brutal end to a traumatic year. Davis insists her own problems were miniscule compared to dozens of people who died in the blizzard, or even to others she knows in the disabilities community who had no access to any help.
"I had one friend with no power who had to drag herself across the floor to use the bathroom, in the cold," Davis said.
She and Babbs shared this tale because they want to make it clear: What Mulkey provided is the definition of community, in Buffalo. Mulkey dedicated herself to them for three entire days, seeking nothing in return, and they don't know how they would have coped without her help.
Davis, who works as an advocate for People Inc., said the storm has kindled urgent discussion about how to prepare in case of another winter disaster. Sophia Roberts, western region director for the Self-Advocacy Association of New York, said she knows of at least 10 people who were cut off for days from their aides, turning such tasks as cooking or using the bathroom into nightmares – and common sense says that number is much larger.
Roberts expects that advocates from within the disabilities community will speak with Erie County emergency service providers about creating a new means of crisis response – perhaps a mutual aid system of people with direct care experience, in particular neighborhoods, who could be deployed to help.
As for Mulkey, her 59th birthday was last Tuesday, and the two women she helped both wished they could find an appropriate way of saying thanks. While their families offered quiet thanks or gifts to Mulkey, Babbs came up with her own more celestial reward.
Christmas is a jubilant day at her father's church, with the music as joyous as it gets, but those services were put off by the storm. So Babbs told her fellow worshippers Sunday at Thankful Missionary Baptist about her new friend at the Jefferson, and a role that fits exactly with what they celebrated, a week late.
"I always feel like we're singing with the angels," said Babbs, who now knows one face-to-face, just down the hall.