MartinLogan Introduces Motion And Motion XT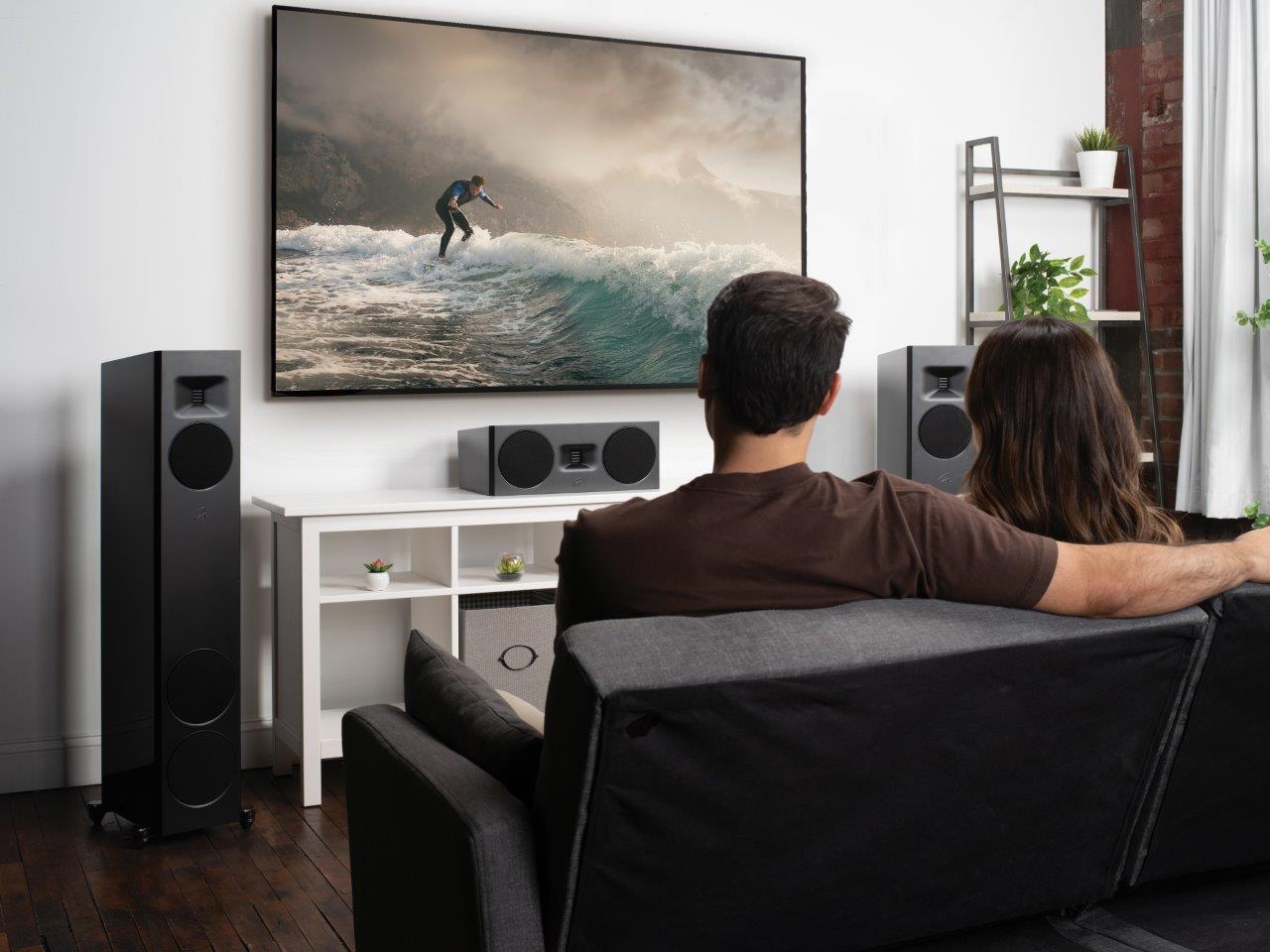 With a 'distinctive layout, exquisite execution and beautiful sound', these speakers can be witnessed at up-coming Bristol Hi-Fi Show.
PMC Distribution United kingdom, exceptional distributor for MartinLogan loudspeakers, has introduced the release of two new product or service strains, the Movement and the Motion XT. This maker says this top quality collection has been absolutely reimagined with a fresh new frame of mind, modern design and superior audio technologies for the supreme listening working experience.
The Motion XT Collection contains 4 versions, two floor standing, just one bookshelf and a single centre channel. The Movement Collection provides an added five models, such as two floor standing, a person bookshelf, one particular centre channel and the Movement MP10, a versatile multi-function answer for property theatre or stereo.
The company claims the new collection represents a class-top execution employing the most highly developed systems and resources, arguing the new Movement Collection offers unmatched functionality, even though the stunning structure compliments the most classy of interiors with a selection of 3 finishes (Gloss Black, Walnut, Satin White).
"MartinLogan gave the style and design workforce the option to determine the foreseeable future path of the brand name with a genuinely clear-sheet design and style," suggests Ian Sutton, PMC Distribution UK's director. "The consequence is a assortment of loudspeakers that are not just an up grade on their predecessors but a whole new degree of high-quality and excellence that we know will thrill the Uk audiophiles."
MartinLogan says tunes fans will admire the Motion Collection for its exceptional sound high-quality, enhanced style and design and the degree of element, passion and craftsmanship that go into each individual model.
"When the unique Movement Sequence introduced in 2010, we experienced no notion how a lot of a adhering to the technological know-how would crank out," provides Allan Tarrant, MartinLogan's senior vice president. "With this fourth-generation merchandise the design team has truly outdone itself with the functionality, craftsmanship and notice to detail that went into developing the new types."
The new range features a host of audio innovations, which include Gen2 Obsidian Folded Motion Tweeters (FMT), which see MartinLogan's signature skinny-movie tweeter know-how upgraded with larger magnet buildings. This enhances functionality with lower distortion and bigger output, with the maximum degrees of detail and accuracy. Motion XT gets the best performance variant FMT engineering, the Gen2 Obsidian Folded Motion XT Tweeter. With a 40% maximize in floor location, the XT Collection provides effortless and in-depth sound in the Movement selection. The tweeters advantage from the Folded Motion Waveguide, which assures dependable efficiency throughout a wide assortment of listening positions although minimising unwanted space reflections.
The bass motorists are also fully new. Movement XT gets Nomex Reinforced Kevlar woofers for the midrange frequencies, though Motion makes use of Fiberglass woofers, aligning these sequence with their in-wall/in-ceiling CI siblings for timbre matching.
Seamless integration of the travel units has been obtained by means of the improvement of new McCracken-Vojtko crossovers – the end result of combining considerable anechoic and in-space measurements, with blind listening checks and the reduced distortion philosophy of MartinLogan's signature Vojtko Crossover.
The flooring standing styles profit from F.A.S.T. Foot, a new absolutely adjustable, toolless foot layout that provides increased functionality with their anti-vibration qualities and rapid adjustment to amount a speaker on any variety of flooring.
The Motion XT and Movement Sequence will be out there for purchase late February just after a British isles debut at the Bristol Hi-Fi Exhibit.
MSRP
Motion Series
F20 ground standing                 £3,995
F10 floor standing                 £2,995
B10 stand mount          £1,395
C10 centre channel               £1,195
MP10 multi-purpose              £1,195
Movement XT Sequence
F200 flooring standing               £6,495
F100 ground standing               £5,595
B100 stand mount                 £1,895
C100 centre channel             £1,795