We Ask An Interior Designer For The Best Tips On The Right Flooring Material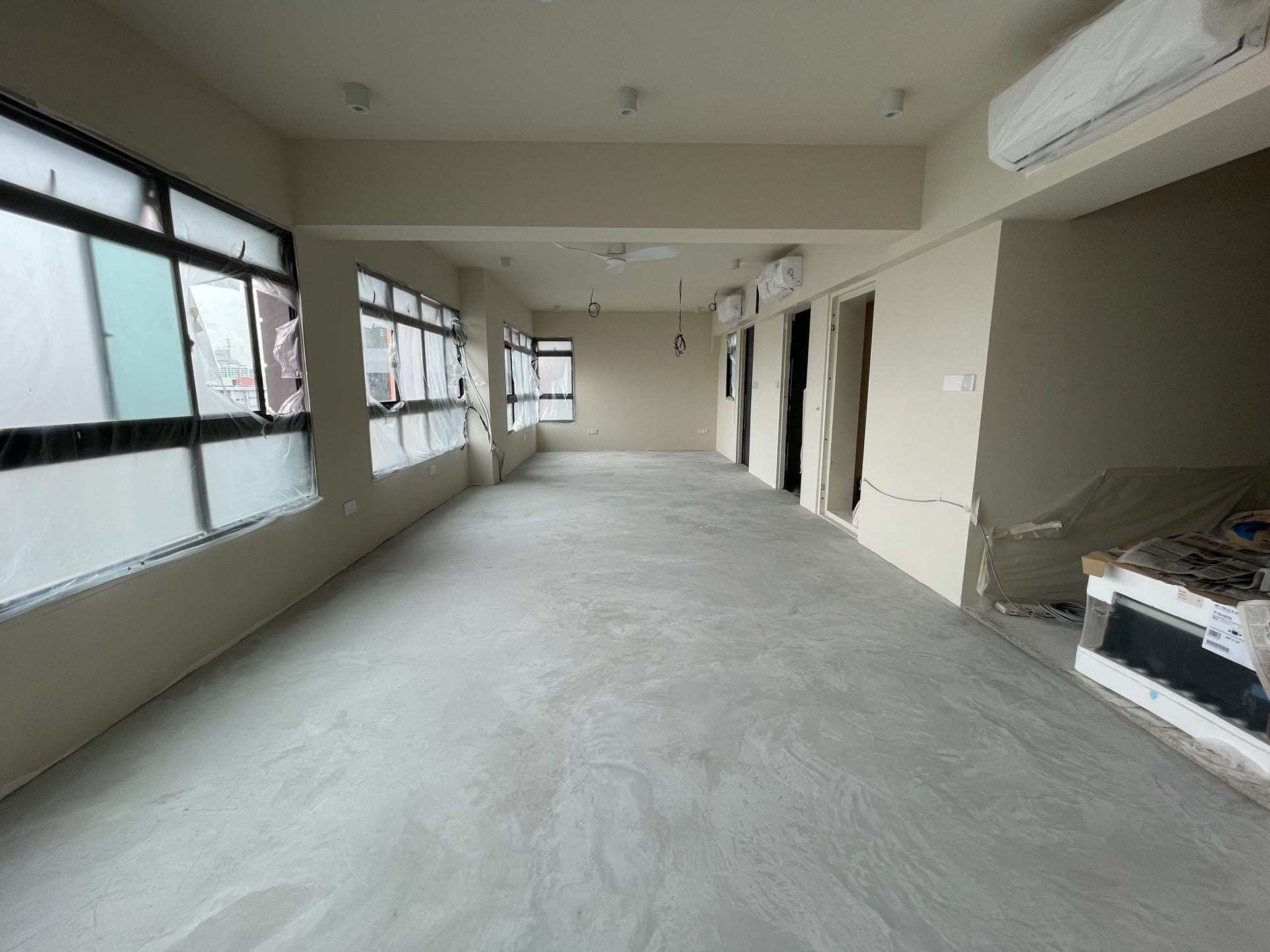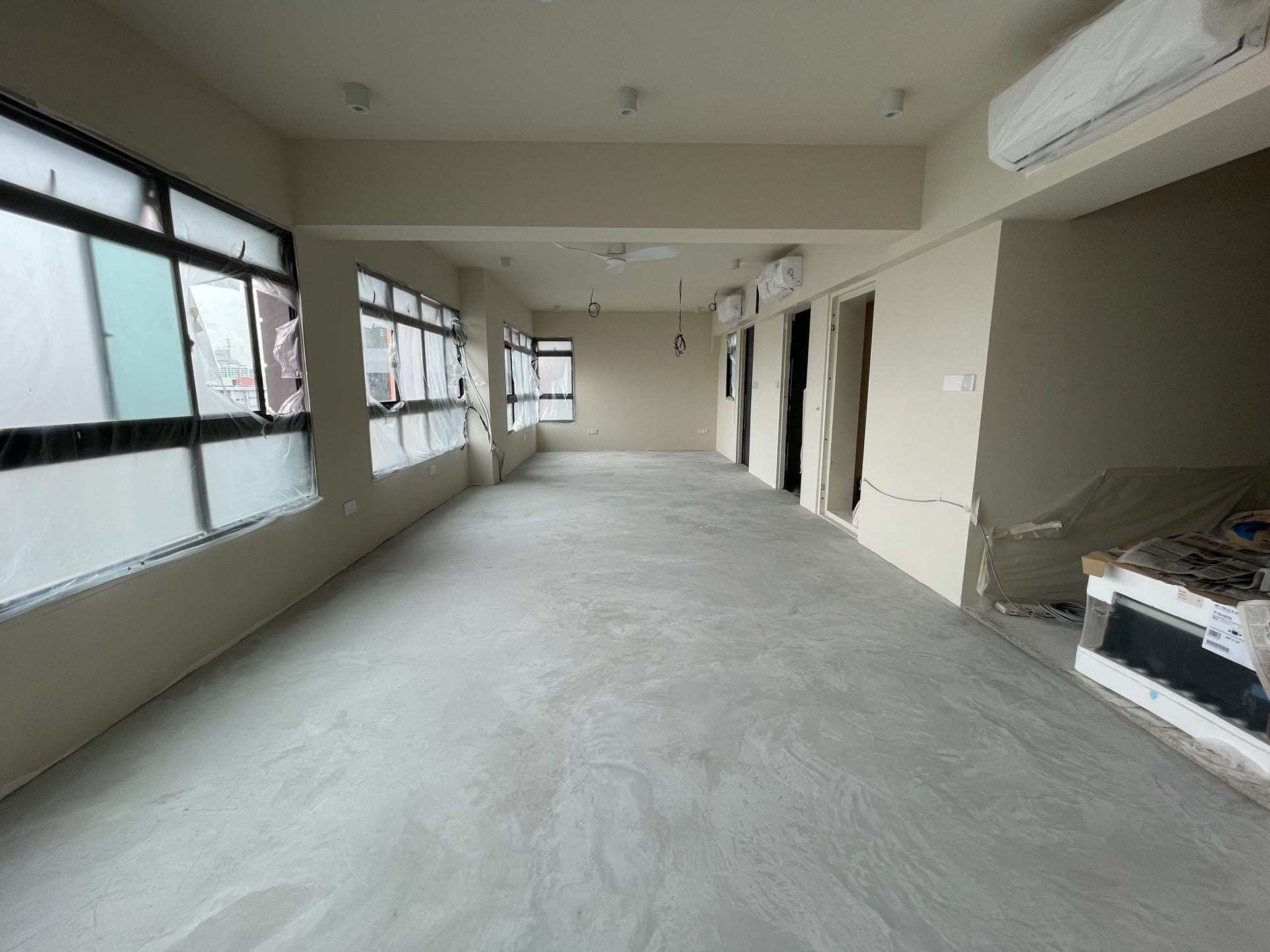 Flooring is always going to be one of the biggest costs in any renovation project, but that cost can vary a lot too. Likewise, some homeowners lament the cost of "fixing the floor" as often as every three years, whereas others have gone over a decade without having to do it. The reasons come down to the type of flooring material you use, according to an interior designer we spoke to:
The main considerations for any kind of flooring
Before picking your flooring, the main questions to answer are:
What is the purpose of the room? A bedroom may warrant soft flooring material like laminates, while a bathroom might require anti-slip tiling. 
As a quick run-down, our interior designer recommends the following:
Kitchen and Service Yard – Porcelain tiles

Resistance to scratches and dents from light objects, like falling utensils; low maintenance requires nothing more than vacuuming and cleaning.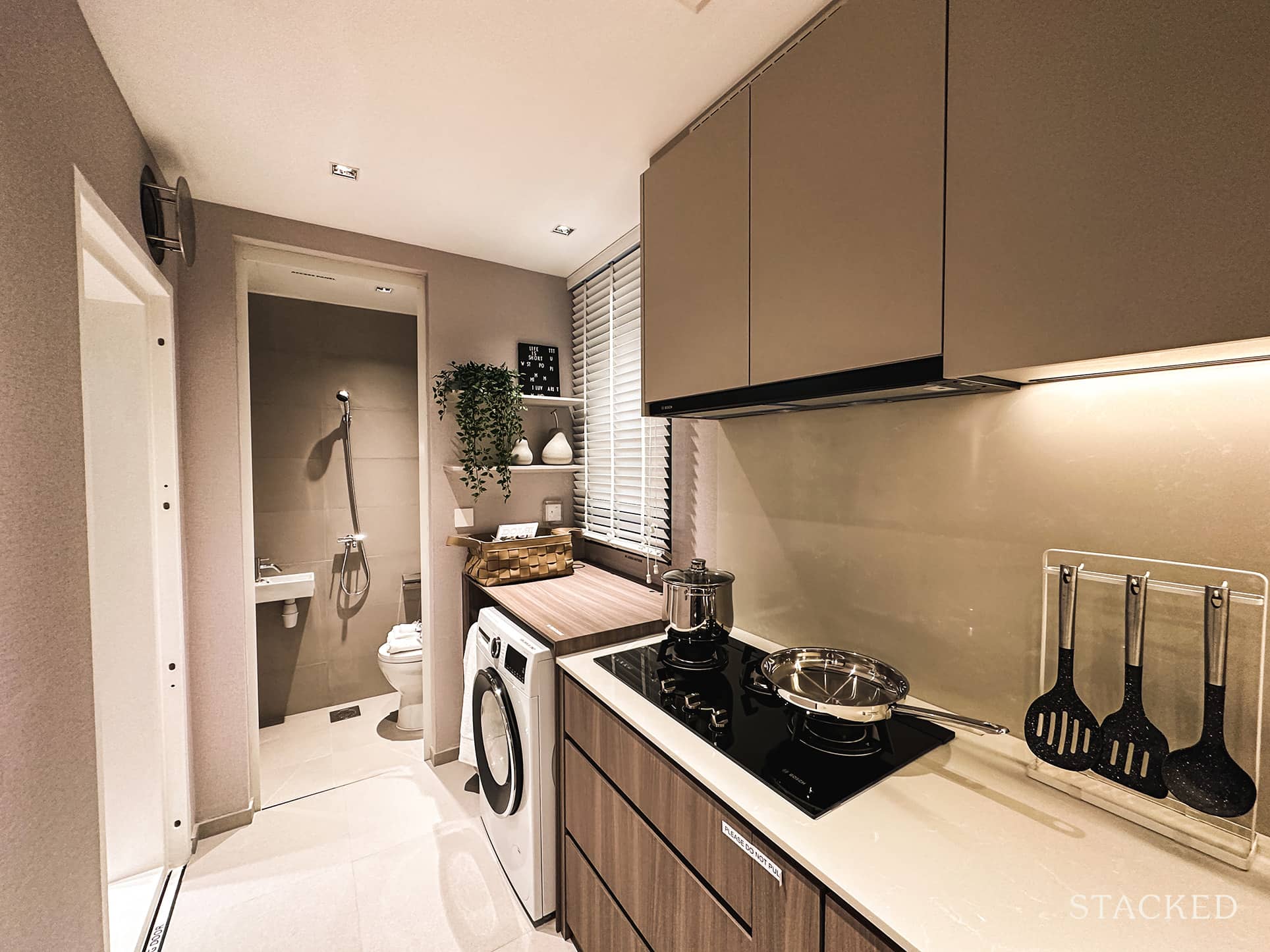 Bathrooms – Porcelain tiles

Water resistance; the textured tiles are good in preventing slippery floors 

Dining, Living, and Bedrooms – Vinyl

Resilient and low maintenance – stain, scratch, water, and fire resistant. Also resistant to bacteria, so no need to be cleaned with harsh chemicals.
Comfortable – Softer and more padded feeling underfoot.
Soundproofing qualities – Due to its layered composition, vinyl helps reduce noise and echoes in any room.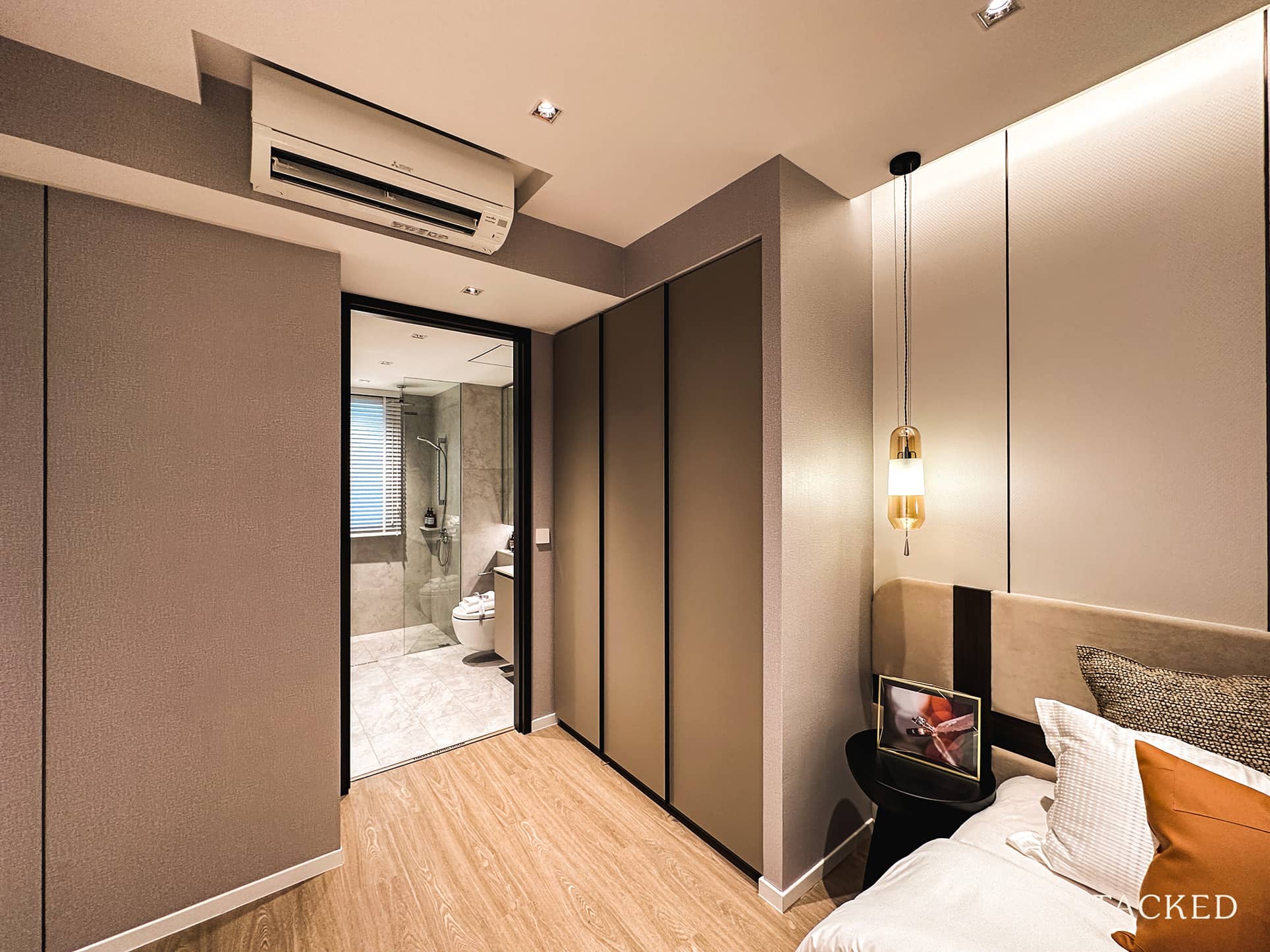 What's the budget per square foot? The absolute cheapest vinyl flooring can go for as little as under $3 psf, whilst marble can even reach upwards of $70 psf (depending on the type of marble). Determine the budget before picking the flooring type.
How much are you willing to spend on maintenance? Vinyl and large tiles tend to be easier to maintain, and vinyl in particular is cheap to replace. But polishing and re-sealing materials like marble can get expensive. 
Do you have pets in the home? If you have dogs or cats, it's best to stay away from hard wood, soft wood, or materials that scratch easily. Laminates and vinyl are less likely to get chewed or clawed up. Harder materials are also possible, but sometimes pets will scrabble on the floor if they can't get a grip.
Are there children or toddlers in the house? Softer flooring is generally more comfortable for crawlers; but you also need to ensure the flooring is not too heavily textured, lest it causes abrasions. 
What sort of furniture will be on the floor? If you have heavy furniture, or furniture with steel ends on the legs, then materials like cement screed or hardwood will probably get damaged. Ceramic tiles, however, have the best resistance. 
While there are overlaps between an Interior Designer and a contractor in Singapore, note that recommending the right flooring material is technically a designer's job. The contractor's job is just to execute the plan; so some contractors may not advise you for or against certain materials. You pick, they install – that's it. 
(There are some experienced contractors, however, who will warn you if your choices are a bad idea). 
A rundown of the general types of flooring
Our Interior Designer gave us a quick summary of common flooring types. There are some exceptions to the following, as quality can vary – for example, not all brands of vinyl flooring have the same quality and durability. But you can use these as a general guideline:
1. Marble flooring
Marble flooring is generally recognised as a luxury option, but the quality range is quite wide. There is, for instance, marble that can go for as low as $15 to $20 psf, or marble that's upward of $70 psf. Carrara marble is generally the least expensive, whilst Calacatta marble (especially the variety with gold-coloured veins) tends to be the priciest.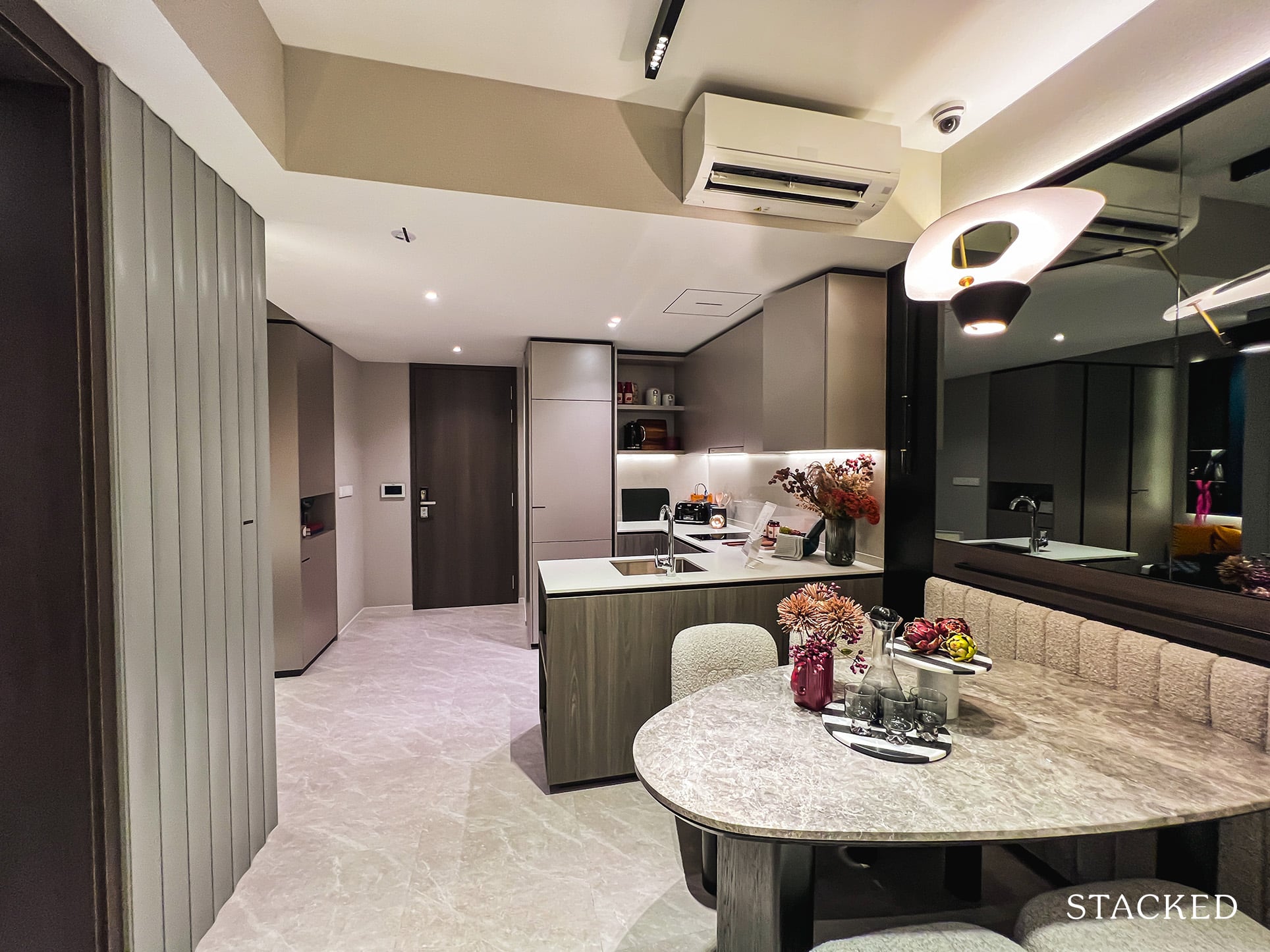 In recent years Spanish Emperador marble, with its dark brown tones, has also begun to find popularity in Singapore. 
Marble has a unique appearance as the patterns – such as the veining – are never exactly duplicated. Our interior designer also says that marble has good scratch resistance if polished, and that heat dissipates fast through marble. This makes the flooring feel cool – if hard – to the feet. 
The most obvious downside to marble is the cost. This is never going to be the cheapest flooring option, and maintenance can be pricey. Marble may need to be polished as often as once every three to five years, and prices can be north of $4 psf. 
Without maintenance, marble is quite easily scuffed and damaged; and It's not ideal for rooms like the kitchen, as marble can stain easily. In addition, polished marble is very slippery when it's mopped – that makes it a risky material for older folks with fall risks. 
2. Hard wood
Hard wood flooring is very long-lasting, and can age nicely over time. However, you do want to make sure there's uniformity (i.e., the wood is from the same type of tree), as different types of wood age differently.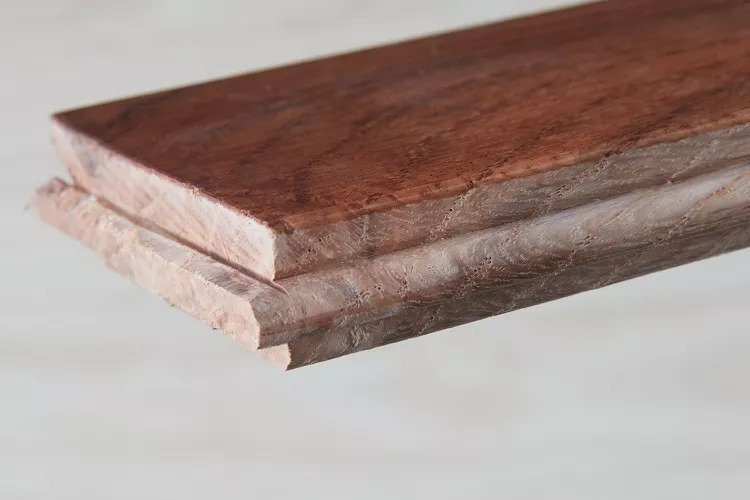 Hard wood also offers one of the biggest ranges of choice, from mahogany to beech to maple and more. If you're using other types of wood furniture, you may want to compare the colours closely so there's a match. 
Our interior designer also points out that hard wood is good for homeowners with allergies. Its surface accumulates less dust and other allergens.
On the downside, hard wood is prone to termite damage, so you need to act quickly when you spot these. It's also rather high maintenance – hard wood is typically protected by a polyurethane clearcoat, which does need to be resealed with time and wear. 
Singapore's climate is also less ideal for wooden flooring (both hard and soft wood). Our designer says: 
"Wood flooring does not handle temperature fluctuations well. Wood expands with heat, and combined with humidity, the floorboards might end up swelling, which results in boards warping, lifting or cupping. Humidity levels in the home need to be monitored – when humidity levels get too high, you might need to use the AC or dehumidifier to bring it down."
Wood flooring typically needs to be resealed every five years. 
3. Soft wood
Soft wood is more budget-friendly than hard wood, with the cheapest generally considered to be pine wood. These share many similarities with hard wood, with the main difference being that they scratch or dent more easily.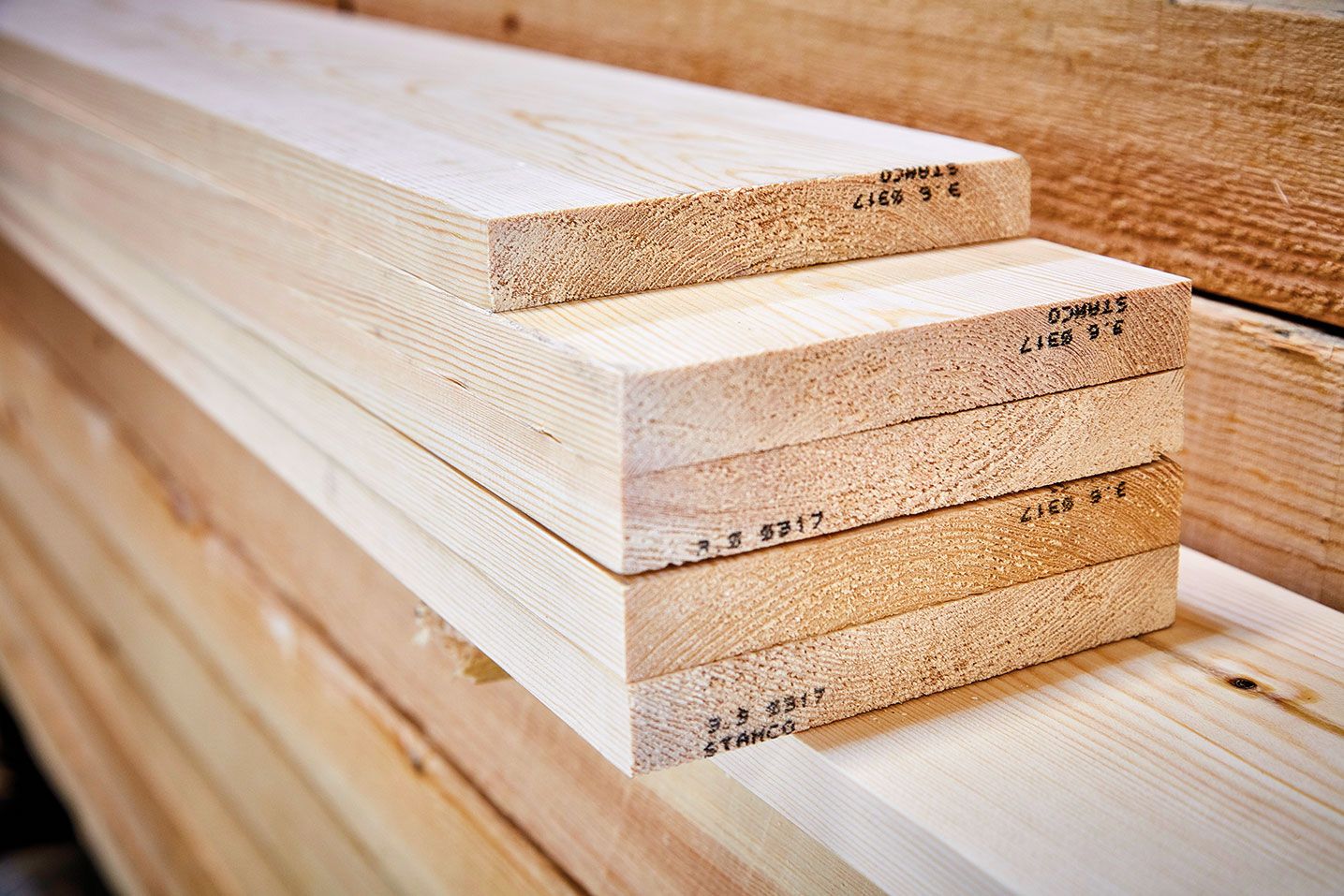 However, soft wood is favoured for sustainability reasons, as many soft wood varieties are more quickly replenished. One semi-accurate example is bamboo (because technically bamboo is grass and not wood, though most consider it a form of soft wood flooring). Bamboo regrows quickly, so your flooring would not contribute to deforestation. 
Do note that floors made from softwood are not fire-resistant unless treated. 
4. Tiles
Apart from the endless design possibilities, quality tiles are very long-lasting and durable. They're stain and water-resistant, hence their popularity for bathrooms and kitchens. And like marble, most tiles dissipate heat quickly, keeping the floors cool to the touch.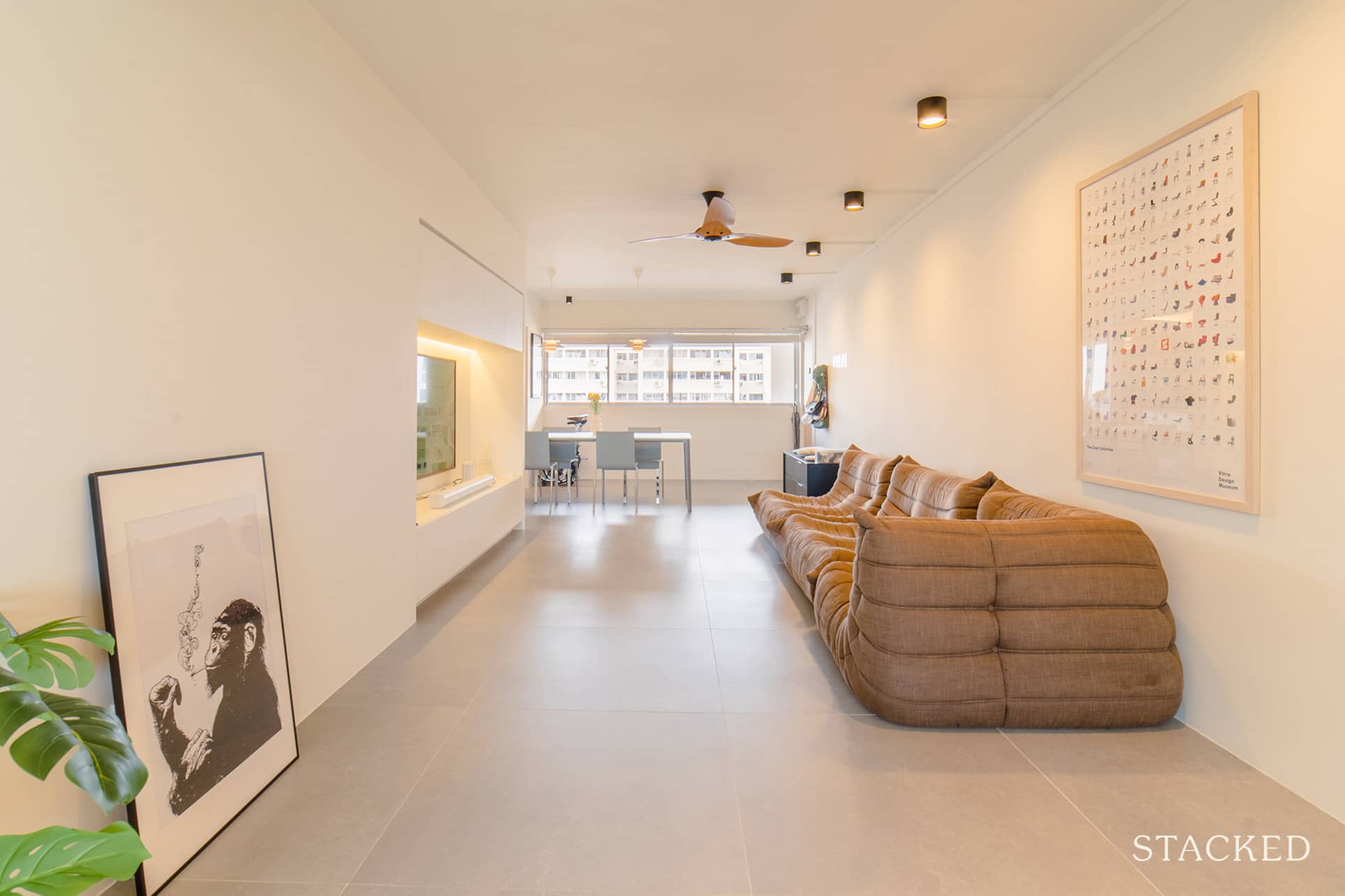 The main issue with tiles is the grouting (the space between the tiles). The grout is cement-based, so it can accumulate moisture and dirt. It's also hard to clean, as you need to scrub deep between the tiles. This is one of the reasons small tiles have fallen out of favour, as bigger tiles mean less scrubbing between them. 
Like marble, tiles are hard underfoot, which not everyone finds comfortable. You can get slip-resistant tiles though, which have a better grip than marble. 
Tiles also don't muffle sound very well, so if you drop something it can get loud. 
5. Vinyl flooring
The most budget-friendly option, but these days vinyl flooring looks a lot better. You can find textured vinyl flooring that imitates wood, for example or even tiling. Vinyl no longer looks like "hospital flooring" as it did in the '80s and '90s. 
Vinyl is resilient and low maintenance – it resists stains, scratches, water damage, and even fire. It's also non-porous, and it's difficult for bacteria to set in (the whole reason for its old reputation as hospital flooring in the first place!)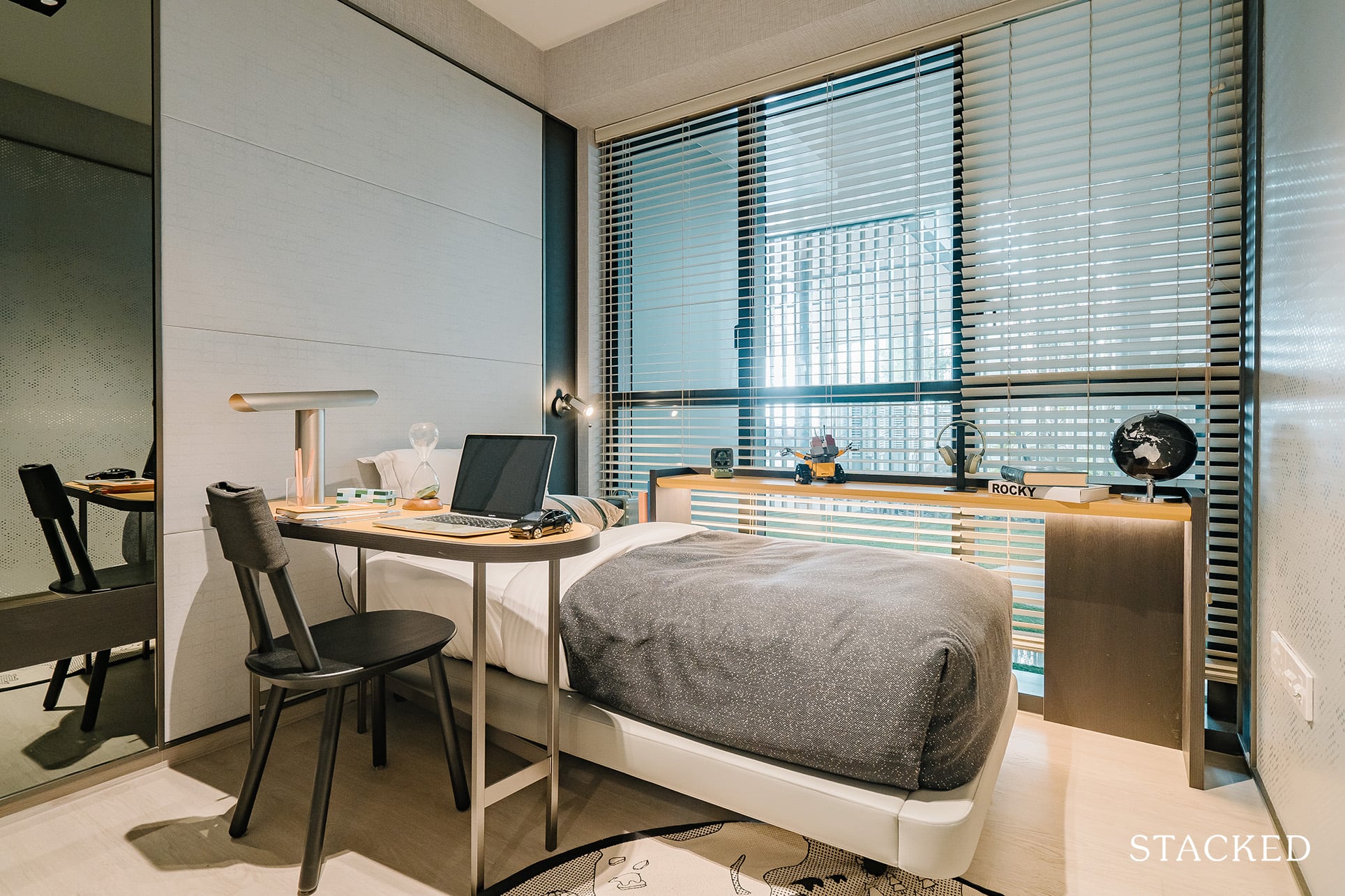 The layered quality of vinyl flooring means it's softer and can be more comfortable underfoot, and it tends to muffle noises and echoes. 
Perhaps the biggest advantage is the speed and ease of installation. If the condition of the existing surface is suitable, you can even just lay vinyl flooring over it without having to hack it up. This is also one of the only flooring types that even an amateur might be able to self-install. 
That said, vinyl flooring cannot be refinished. If it's damaged, you need to cut out and replace the whole affected area. It's also not environmentally friendly, as its Polyvinyl Chloride (PVC) composition releases Volatile Organic Compounds (VOCs) into the air; at least while it's still new. 
6. Cement screed
This is for the unfinished, industrial/urban look. This is as cheap and simple as you can get. Just polish the floor that's there – and it's both durable and easy to clean.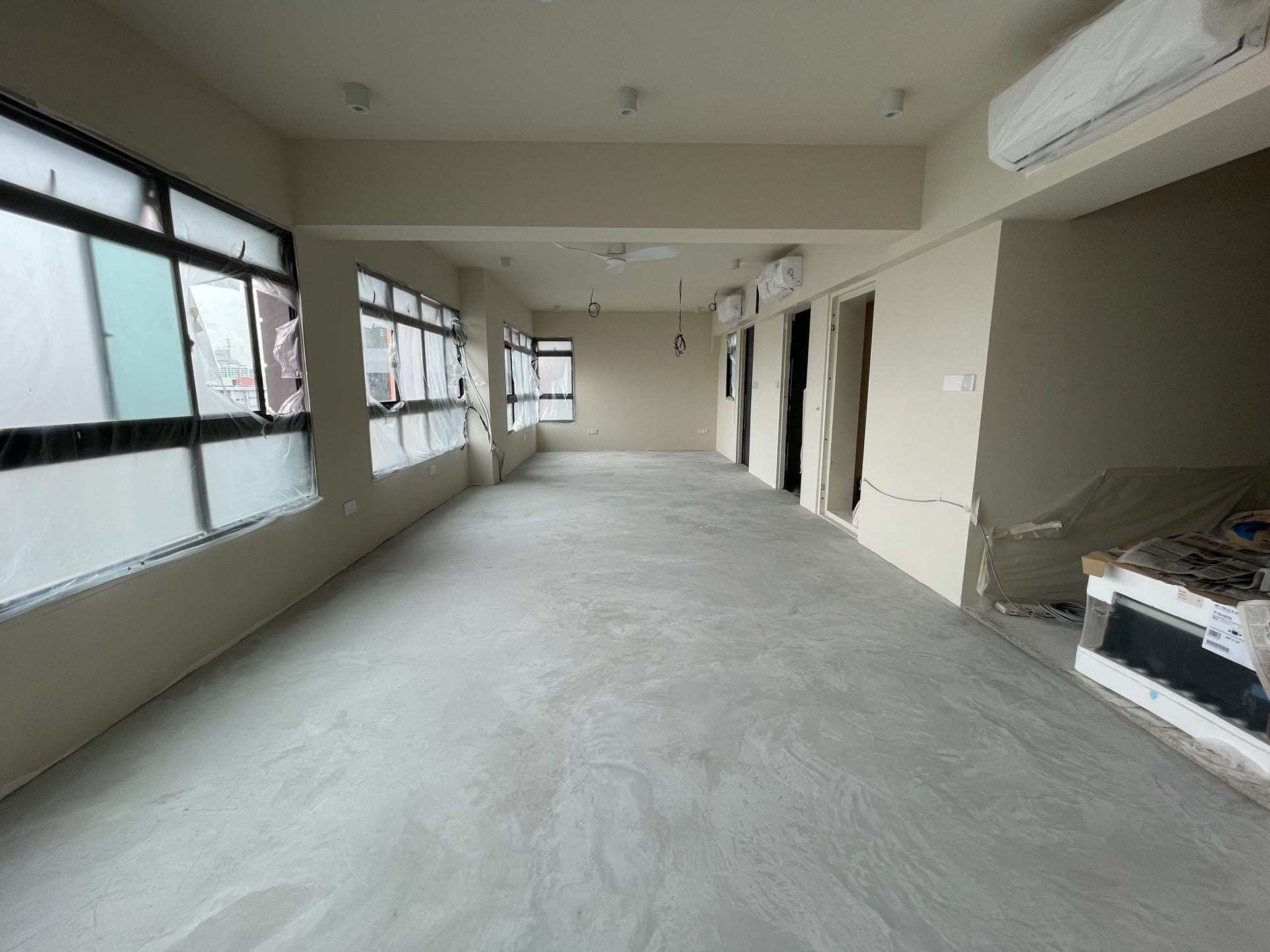 That said, cement screed can crack if you rest heavy items on it, and the porous surface can lead to mould and fungus growth if not properly sealed. Cement screed, like marble, can be dangerously slippery when wet. 
Cement screed also tends to go only with very specific design styles; it doesn't blend with more traditional interior styles like Victorian, French Cottage, etc. 
Cement screed needs to be re-sealed every two to five years, depending on the intensity of wear and tear. 
7. Micro cement
Micro cement is multipurpose, able to be applied to both the floor and walls. It's a high-strength material, which is also durable and resistant to moisture; perfect for a wet climate like Singapore's. 
Micro cement is also very resistant to high temperatures and reduces fire hazards in a home. 
However, the downside is that labour costs may be higher, as this material can only be applied by hand. The coating on micro cement also needs to be re-sealed from time to time, based on its frequency of use. 
How fast does it take to complete the flooring?
If you need the renovation done urgently, the simplest answer is to use vinyl. That will always be the quickest to install, especially if you overlay the existing floor rather than hack it away. 
Otherwise, some rough timelines are:
Engineered wood floor – an average of 10 days for a 4-room flat, including lacquering etc
Tiling – an average of 10-12 days for 4-room HDB
Cement Screed – Three days for 4-room HDB, but waiting time to dry takes an additional one week.
Micro cement – Two to three weeks for a 4-room flat, due to the multiple layers of application.
If you need specific help with your unit, you can reach out to us directly at Stacked. In the meantime, follow us to get reviews of new and resale condos alike, as well as home ownership tips for the Singapore property market.